Real Italian Leather & Imbedded Image cover albums from the Alps!
Produced by arguably the finest digital album company in the world.
Our Album Design Philosophy and Process (Enhanced Elegance):
We custom design albums for our clients with a simple artistic philosophy:
We want to maximize the impact of each individual photographic image and not detract from that art while placing those images into an elegant presentation.
We start by refining your selected images for your album to the max in concert with you. Then we create a beautiful layout for you to consider and refine and approve. Finally, we refine the presentation of that layout artistically and the design is completed when you are happy with that final design. We refer to this design style as "Enhanced Elegance". These elegant designs are then presented in a gorgeous real Italian Leather Album. The presentation can be further enhanced, and the album protected by a fine engraved wood cover and linen-lined box - see image below.
Graphi Studio offers over 50 different Italian leather types and colors.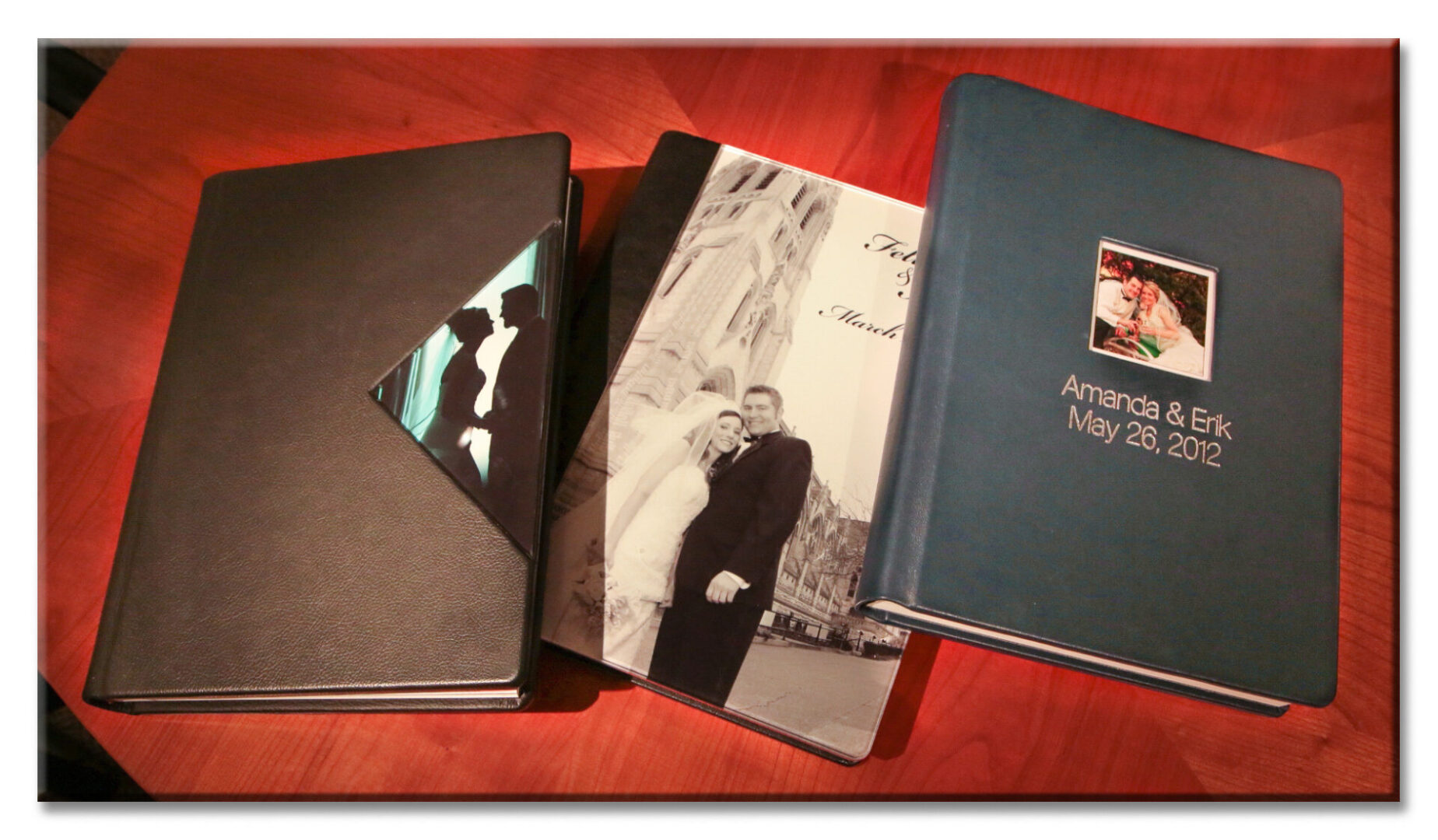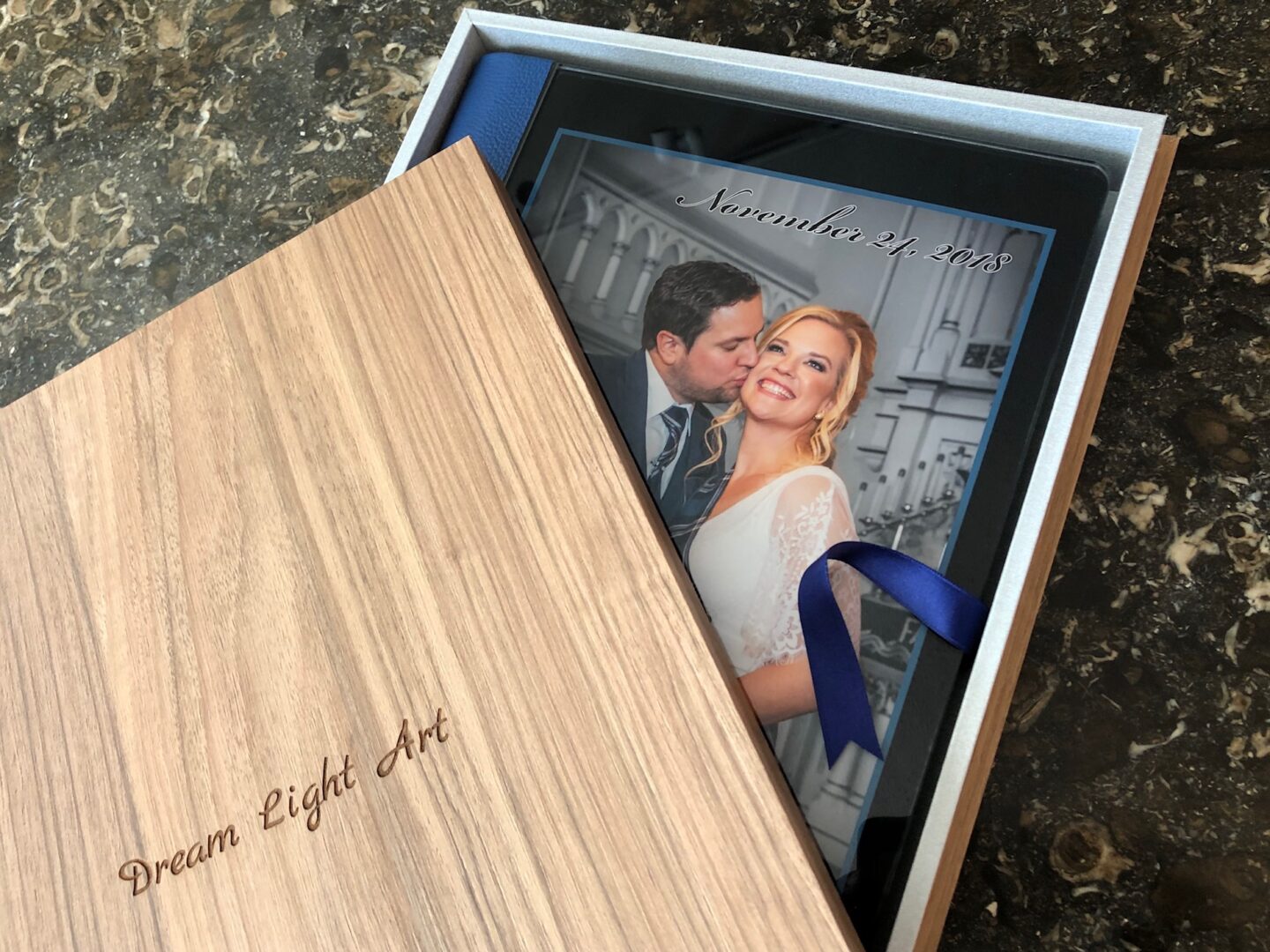 GraphiStudio is located the foothills of the Alps of Northern Italy. Besides a modern production facility, they have a beautiful castle: The Ceconi Castle.
It is impossible to exaggerate the quality of these albums – we have carried them for over 20 years and never had a single one come back with any defect. Their printing is incredibly lush. The spreads just glow. They open totally flat and the center fold is basically unnoticeable. True custom design is included with these albums – extreme artistic care in every way. We take a lot of time to make these "just right" works of art and craftsmanship. Each image is refined individually to the max even before the layout and final design work begins. Our clients are very happy with their albums.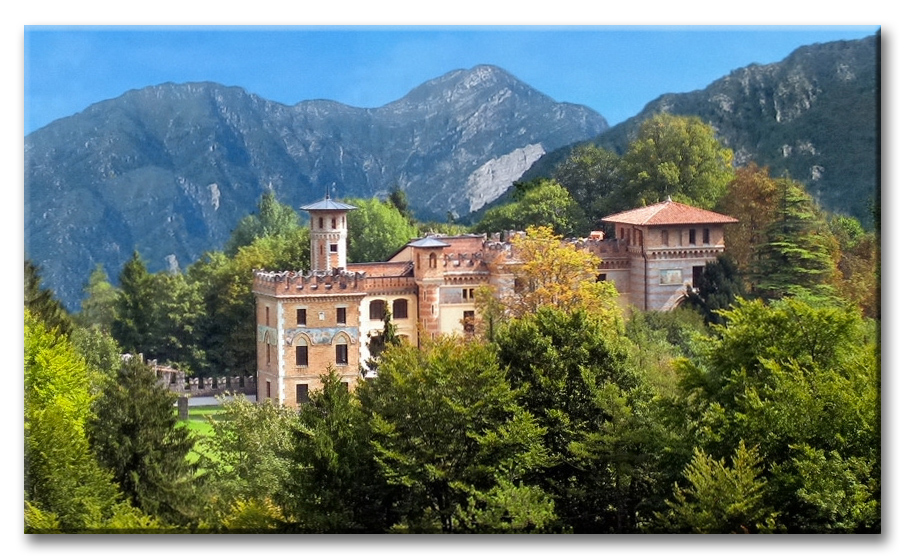 10"x14":
GraphiStudio Italian Leather and 'Crystal Glance' Wedding Book Flush Print album
These are the absolute best overall photographic print & lay-flat, hard-page albums on the market. Many studios charge over $2000 for these.
Custom Professional Design Included:
Up to 80 images and 48 pages: $1250 (Embedded Image and Italian Leather cover)
Parents albums: An 8x12 real photographic print hard page duplicate album: $350.
Or: Two duplicate printed Italian hardcover 6x8s (offset printing on flexible pages): $275 flat fee for up to 50 pages.
Beautiful wooden protective box: $150