Emily Owens Bios & Portfolio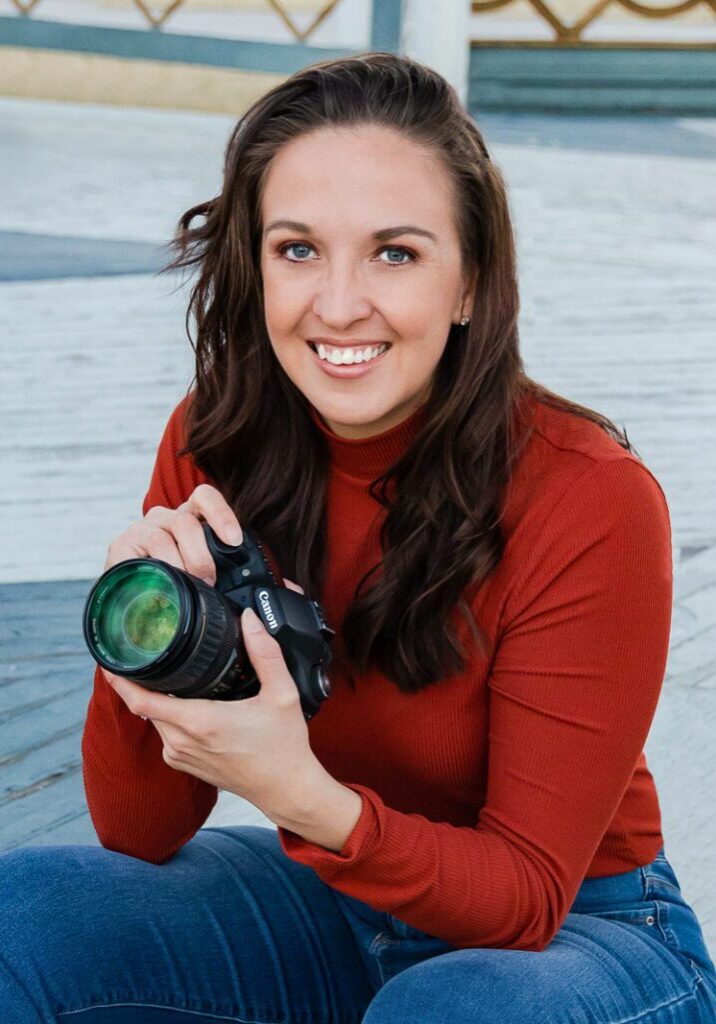 Emily has over 13 years professional experience in photography specializing in weddings, events, and portraits. She grew up a Chiefs fan in Kansas City then moved to St. Louis and quickly became a Cardinals fan. She studied film production and photography at Webster University where she received her B.A.  Then immediately started behind the camera working with renowned companies like NFL FILMS, ESPN and Google, all while photographing local families and couples. 
"I love capturing the true, authentic relationships between people. Photographing weddings is where I find the connecting balance of intimacy to your sense of humor. Knowing you have put a lot of work into planning your event, I believe in guiding you on your big day. I help ease your stress in front of the camera by prompting your poses so you feel relaxed and comfortable. All you have to do is enjoy the day while I capture the moments!"
Note:  Her lead rate is $230/hour.  Her second photographer rate is $180/hour.
Images Link to Emily's Wedding Event Galleries: